Foodiverse Technology Platform
FoodCloud's technology platform Foodiverse is already used by over 3,000 donating supermarkets and restaurants in the UK and Ireland in addition to food bank partner locations around the world. We have developed a simple smartphone app and notification system that enables effective surplus food donation coordination from donor organisations to charities and community organisations.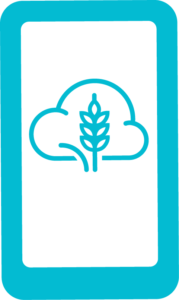 The Foodiverse platform provides a donation coordination solution alongside an administration platform which enables food bank and donors organisations to collaborate, setup and maintain successful donations of surplus food to the 9,000 charitable recipients on the platform. In the case where donors and food banks require automation and further line-level product data traceability, we have created many integration options to receive data automatically from external sources like ERP and stock control systems to make the process even more streamlined for donors.
The Foodiverse technology system is a proprietary cloud based platform that can be accessed all over the world, built by our team of in-house engineers with over 6 years experience.
Our Foodiverse mobile app is available on Android and Apple devices. The app is used by some of the world's largest retailers and restaurants. Our app enables the donor and recipient to communicate regarding the available food so that a delivery or collection can be arranged. The technology solution is designed to support the great work that the donors, recipients and food banks do on a daily basis to rescue surplus food and put that good food to use.
In addition to the core platform, Foodiverse has administration and reporting facilities to enable the management of food redistribution at a national and international scale. Our system manages profiles and food preferences for donors and charities, the history of donations they have received, food traceability and relationship management features to enable effective setup, support and meaningful reporting of the impact of their donations.
Food bank partners can use this technology to create their own networks of donor and charity/community organisations so that they can expand the reach of their operations through the 'Delegated Distribution' model, where their donors provide the food directly to the charity in their local areas without requiring the food bank to handle the food. For the first time, this means that food banks can work with organisations which were previously are too far away from their physical food bank warehouse.
The Foodiverse technology platform is created by the engineering team in FoodCloud and we use the platform daily for our own donation operations. Our team continually develops new features and improves existing aspects of the system, for ourselves and for our international partners.
The platform is built in Laravel (PHP) and hosted with Microsoft Azure on Kubernetes. This technology stack is set up for scale and will help FoodCloud to achieve it's vision for a world where no good food goes to waste.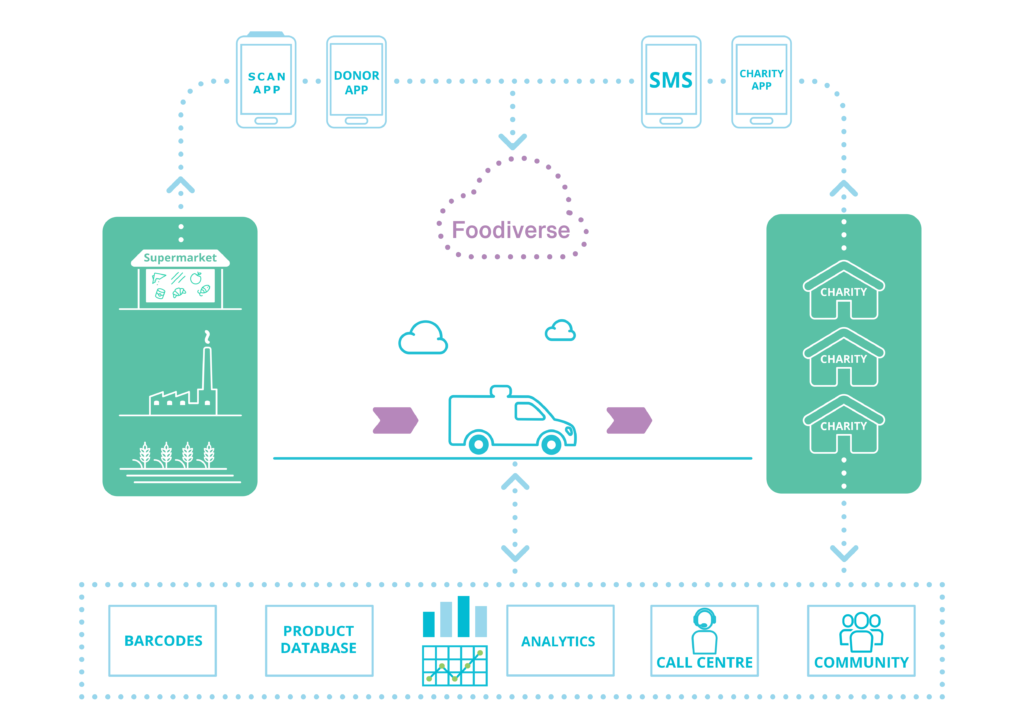 We have been commended for this work in the following awards:
Winner of Green Awards – Green Technology Award 2019
Winner of Net Visionary Awards – Best use of technology for social good 2017
Winner of Digital Agenda Impact Award 2017
Learn more about FoodCloud:
To learn more about FoodCloud and our Irish operations, visit our website: